With over a decade's worth of experience under our aprons, Hog Roast Corby is the premier spit roast catering service in the local area; known best for our timeless menus, energised serving approach, and, of course, our mouth-watering dishes. Hog Roast Corby has the menu for every occasion. Most will come to us for our classic hog roast menu – our home staple and favoured dining service – but we can also offer you a Hog Roast Corby gourmet twist on the classic British summertime barbecue, or a Mediterranean inspired alfresco menu with artisanal meat and cheese platters, or the smoky and spicy roast tastes of the American South,  or perhaps a collection of all! It's your event to make your way with our bespoke catered services.
We excel in combining classic hog roast flavours with innovative side options, inviting you and your guests to create, experiment and enjoy a limitless combination of explosive tastes.
Having spent years refining our current catering strategy, which features beautifully presented spreads of locally-sourced ingredients, our passionate team is fully equipped to handle any events that come our way. So, whether you're looking to surprise a loved one with a birthday brunch, or are preparing to amaze with a corporate buffet, there's no better place to turn than Hog Roast Corby.
For more information on our range of customisable services, expansive menu options and ethical ingredients, be sure to contact us today.
Hog Roast Corby – What We Offer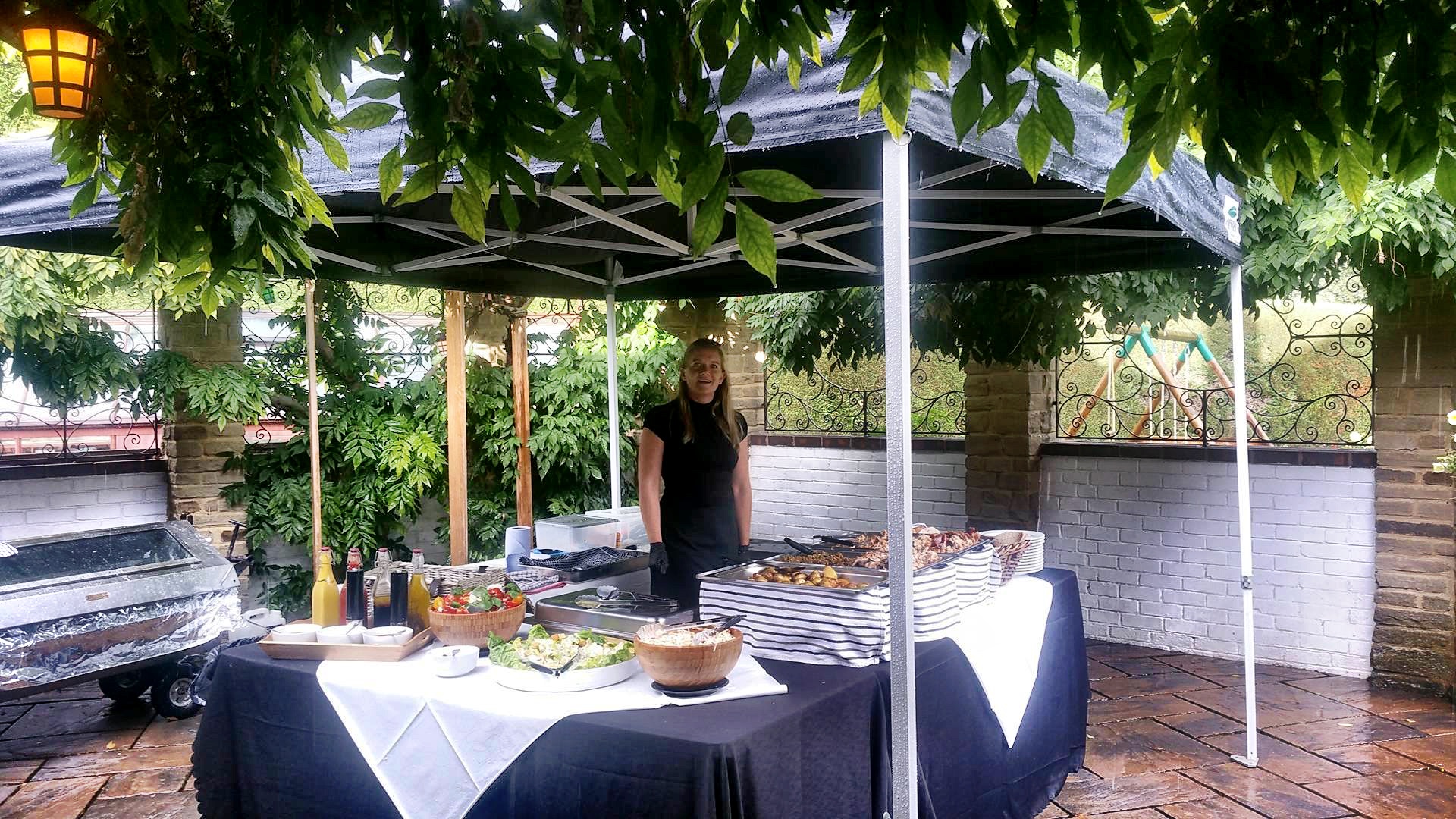 At Hog Roast Corby, going the extra mile for our customers is second nature; and from informal get-togethers to extravagant weddings, and everything in between, we firmly believe that the key to success for any event lies in the small details. So, naturally, our services are specifically devised to suit the needs of any event.
Our services cover a vast range of different preferences, and with the freedom to fully customise each of our base menu options, Hog Roast Corby clients benefit from a truly personal experience no matter the occasion.
Hog Roast Corby's services include:
Bespoke Menu Options – Setting us apart from our competitors, Hog Roast Corby provides our customers with the option to fully design their own menu from our expansive collection of flavoursome dishes. Choose featured items from across our set menus, or let inspiration take hold by adding your own unique twist to our famous creations!
Professional Waiting Service – Whether you're hosting a formal event, or have elderly guests who would prefer to stay seated throughout, Hog Roast Corby's professional waiting service is sure to make life easier. Our bubbly staff are both experienced and vibrant, providing your event with an added buzz.
Drinks Service Upon Arrival – What better way to welcome your guests than with a glass of bubbly or gorgeously presented, handmade appetisers? Our team will greet your invitees, allowing you to soak in the atmosphere.
Fresh, Locally Sourced Produce Makes For An Outstanding Hog Roast!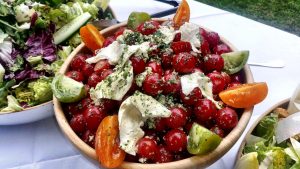 While professionalism, determination and a passion for hog roasts have allowed us to put down roots in one of Northamptonshire's many historic industrial towns, we wouldn't have gotten this far without our knock-out flavours. What's our secret, I hear you ask? It's simple; fresh, local ingredients sourced from award-winning British farms.
By working closely with our local suppliers, Hog Roast Corby is able to hand-select the finest produce from free-range meats to fruit and vegetables, ultimately bridging the gap from farm to table.
It might seem obvious, but these quality ingredients are an integral component for us completing a well-rounded service; allowing our caterers to create rich flavour profiles using the finest in-season ingredients, resulting in a tempting meal for our customers to enjoy.
Need some help selecting the perfect menu for your event? Get in touch with Hog Roast Corby for instant answers to all your burning hog roast queries!
Expand On Your Hog Roast Corby Menu
If you feel like your menu is missing something, but aren't quite sure what, then why not explore our expansion options? By simply adding a few additional tools to our machine, we can deliver extra impactful flavours that are sure to go down a treat:
BBQ Grill – From hotdogs and juicy gourmet sausages to delicious burger meat, spice up your main course with the BBQ Grill add-on – your guests will thank you!
Spit Roast – For flawlessly cooked lamb, beef, fish or poultry, try our Spit Roast for size. With room to roast up to 36 whole chickens, the possibilities are endless with this ground-breaking tool.